Commercial
Skycom1 offers wireless Internet for business, servicing offices as small as one desk and one phone up to multi-million dollar facilities.
We offer dedicated wireless Internet service from as little as 6 megabit uploads and 8 megabit downloads to gigabit connections.
Our service is much more consistent than many competitors.
If your business requires high speed Wi-Fi services in the 100 megabyte range or more, we are the company for you as our service is quickly installed and in many cases is provided at half the cost of our competitors.
In the event of a service call, you are handled personally by the people who have installed your location and are directly familiar with the hardware and setup.
Most of our general Internet service is done with no installation costs and no contracts.
You won't find your business locked into a plan that you are unhappy with in a year.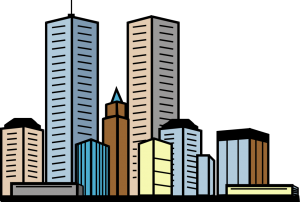 Skycom1 works so well, that it's out of sight, out of mind. Service simply WORKS; on the rare occasions it does not, their technicians come to our office quickly. They diagnose the problem and fix it immediately. I would strongly recommend them to any company or individual in need of their service.

Tony Moore – Owner, Investment Realty Group, LLC

Our legal practice relies on constant contact between our offices in 3 states. Skycom1 provides reliability of service and price that is second to none.

Jason Pollan - Pollan Dobbs, PLLC

We have enjoyed a great working relationship with Skycom1 during the past 5+ years, specifically contracting with them in four downtown properties (residential, multifamily and mixed use). We prefer giving locals our business, especially small companies like ours. We have found Skycom1 really great with their personal response time and customer service, which makes them stand out among the competition.

Mi Mi Montagnet Bankston, CCIM – Owner, M2 Brokerage